BevMo's Jeff Feist on Taking Part in USA Spirits Ratings
"Giving a rating to just liquid, blind has its place in the market and is very important, but that is different to when I have to decide what to put on the shelf. The USA Spirits Ratings competition is closer to the way I make chain assortment decisions". - Jeff
05/05/2021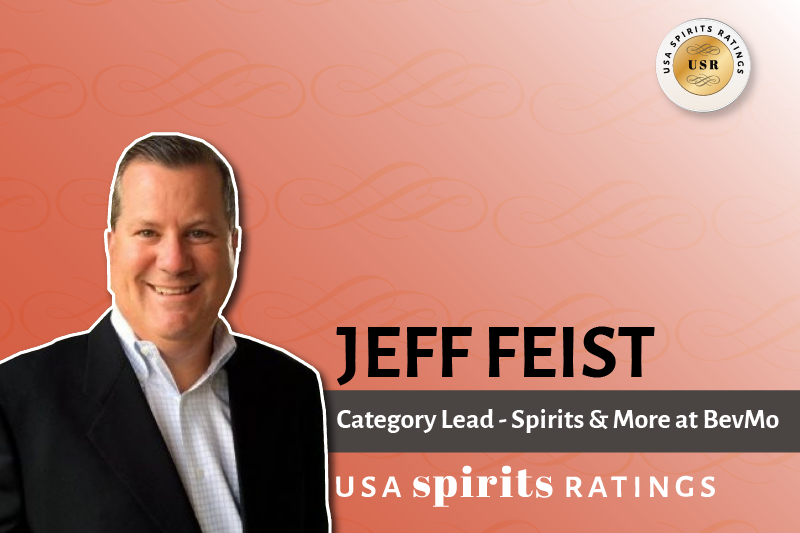 "I wish our stores were bigger so we could bring in more new items." That's how passionate and enthusiastic Jeff Feist is about working for BevMo! arguably one of the most important and influential retail chains in the United States. His attitude certainly chimes with the store's mission statement that states: "Shopping for beverages should be as much fun as drinking them."
It's why its buyers are tasked with finding wines, beers, and spirits and getting them on sale faster than any other chain. Innovation and new product development are very much what BevMo! is all about.
In fact, if you are leading beers, wine, and spirits brand and you are not in BevMo! then you need to be asking yourself why, considering it now has over160 stores across California, Arizona, and Washington State.
Feist now has full responsibility for buying, brand execution in-store, pricing, e-commerce, and distributor and supplier relations for BevMo's spirits category. Which considering BevMo! lists over 1,500 spirits brands, (as well as 3,000 wines and 1,200 beers) is a lot of relationships to be on top of.
Feist has built up a wide and extensive career both in the wine and spirits sectors and prior to joining BevMo! in 2019 he held senior management roles at Gerard Bertrand Wines, Azzurre Spirits, VEEV Spirits, and Phillips Distilling Company in the US.
Over the last year of the pandemic, he has had to find ever more innovative ways to connect both with his brand partners but also his consumers. Particularly when the stores were forced to close down for a considerable period of time during 2020.
Feist has been particularly active on social media in recent months helping to showcase brands he is tasting as well as the online tastings and reviews he is able to post on Twitter. This ties in nicely with what has been the boom in the number of people now making cocktails at home and looking at industry experts to help them choose the right spirits and cocktails to make. A trend that was already there before the pandemic but has grown stronger in the last year.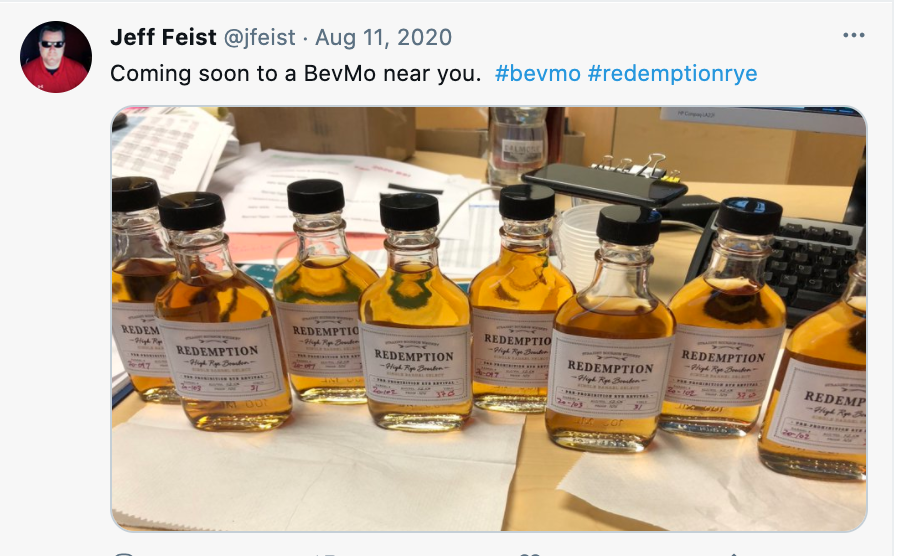 Here he explains what he sees as being the biggest spirits trends in the last year and why he is so keen to take part in judging the USA Spirits Ratings competition, one of the few in the world that assesses spirits for their quality, what they taste like, their value for money and what they look with their packaging and design.
How did you get into the drinks industry and why did you want to have a career in it?
I worked in a liquor store part-time in high school and college, which lead me to an interview with E&J Gallo right out of college. From there I have been in the industry for the last 25 years in both distributor roles and supplier roles. Two years ago I joined BevMo as the lead buyer for all spirits and more products.
Can you describe your current role and your main responsibilities?
I manage a team of six buyers and merchandise coordinators. Our team manages a spirit program for our 160+ stores in California, Arizona, and Washington. This includes assortment, pricing, merchandising, and evaluating new items.
What do you find most rewarding about your role and what you can achieve?
The favorite part of my job is buying barrels exclusively for our chain. Once you taste through the barrels, the process of creating something exclusive is very rewarding. Especially when you see that formula work at retail and seeing our customers searching out those bottles.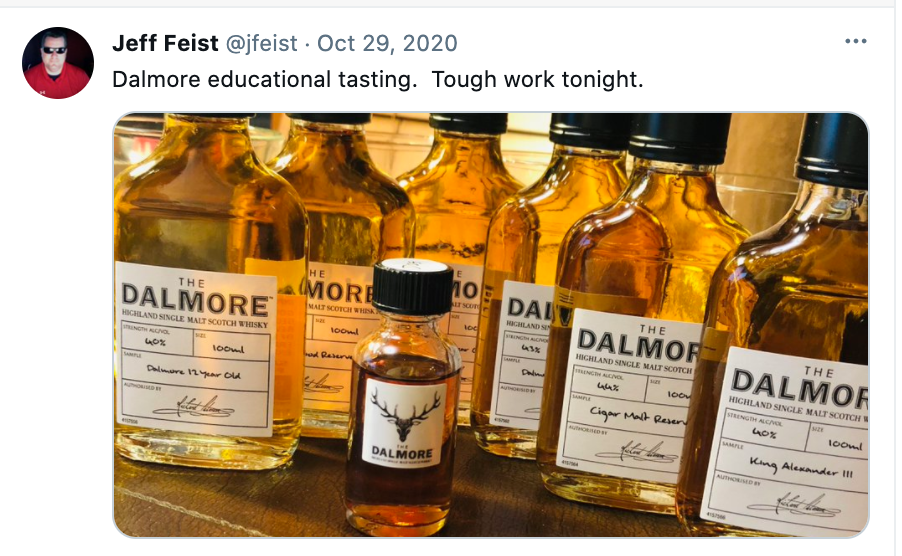 What do you find the most challenging?
I wish our stores were bigger so we could bring in more new items.
How have the last 12 months been for you adapting to life with the pandemic - what changes have you made?
Our stores were actually closed to foot traffic during the pandemic for about 100 days. This really made our e-commerce business thrive even more.
What trends and changes in drinks/ spirits buying habits have you seen in the last year?
Home mixology is the largest trend we have seen in the last 12 months. Particular categories that we have seen a huge growth in are tequila, gin, ready to drink, and cordials.
What do you see as being the key trends for 2021 in terms of the styles of spirits being bought and the countries and regions where they come from?
The Tequila explosion which has been dominant in the sector in recent years will continue and Mezcal is seeing the same type of growth but on a smaller scale. Gin, bourbon, and RTD are all still very healthy. [Tequila sales have been strong enough to now account for over 8% of all spirits sold in the US, according to Beverage Information and Insights Group. Feist told Beverage Dynamics earlier this year: "It doesn't hurt that the number-one selling brand in the category is Patron, which is either premium or super-premium, depending on how you categorize it."BevMo! has now over-indexed its tequila category to become a destination store for premium tequilas."Premium tequila is no longer just a special occasion," added Feist].
With so many competitions why do you want to be a judge in USA Spirits Ratings?
With judging, it is always good to be able to share ideas and trends with other judges. I also love seeing the new entrants coming into the market.
What do you think about its judging criteria that judge spirits on their quality, but also value for money and design and packaging?
Each competition is a little different, and there is a place for this type of competition. When someone is walking the aisle of a store, the packaging and value are important.
Do you think this way of judging is more in tune with how professional spirits/ drinks buyers decide which spirits to list?
Giving a rating to just liquid, blind has its place in the market and is very important, but that is different to when I have to decide what to put on the shelf. The USA Spirits Ratings competition is closer to the way I make chain assortment decisions.
Is judging a good opportunity to see what styles of spirits are being made that can help you in your day job?
Yes. It's a way for me to continue my education in the world of spirits.
---
* The entry process for the 2021 USA Spirits Ratings is now open for anyone entering spirits before through to the final entry date of June 30. More details here.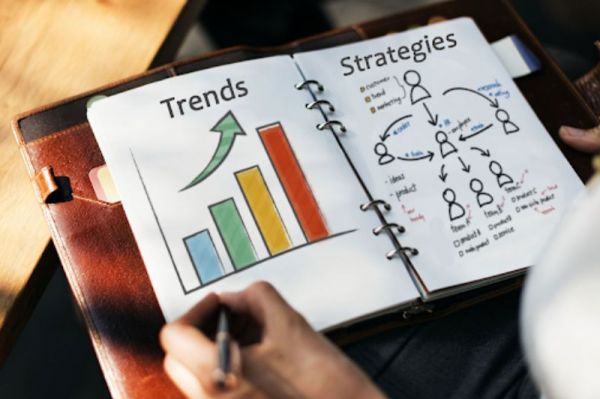 Operations and Management
Get a Closer Look at the 2022 Wine Industry Direct-to-Consumer Trends and Innovative Strategies to follow.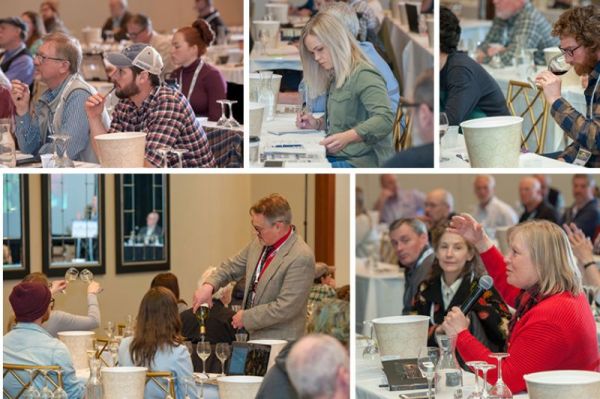 Data Insights
If you're looking to network and expand your wine business, here's a list of top wine conferences to attend in the US that can help you learn and grow more.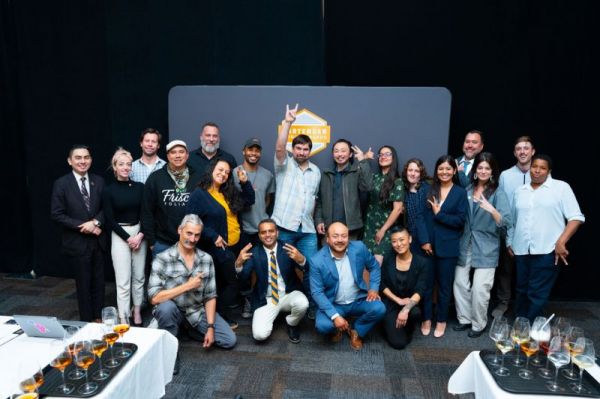 News
Winners Announced!! The wait is over. The results are out, for the 4th Edition of 2022 Bartender Spirits Awards, held on May 15 in San Francisco, USA.