The world of RTDs with Brown-Forman's Dallas Cheatham
Dallas Cheatham, RTD Portfolio Director at Brown-Forman gives us insights on the current RTD market and what's next to come.
08/11/2021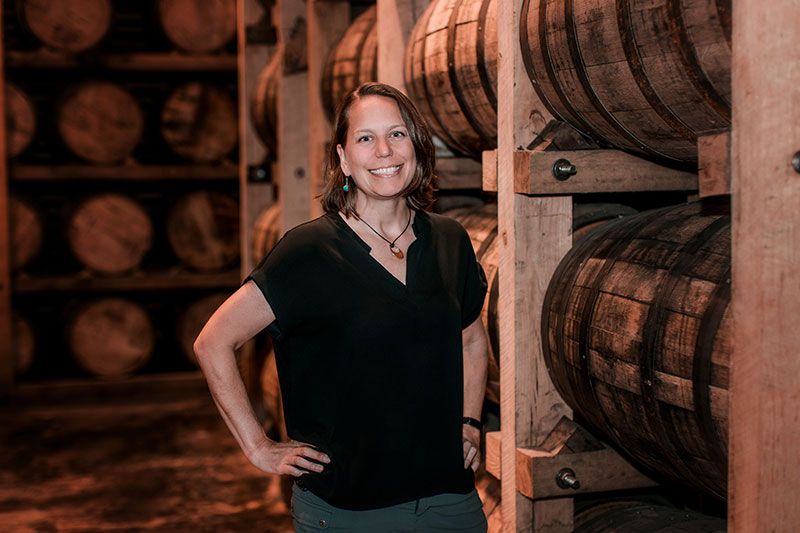 The ready-to-drink category has seen major growth in recent years, especially in the past year and a half. The market, which was once a myriad of canned wines and spritzes, has been taken over by a mammoth of brands creating craft mixes of different flavors and spirits, and premium drinks for consumers that are exploring the RTD sector.
It's no surprise that Jack Daniel's is at the helm of the RTD sector in the US. Jack Daniel's continues to be the choice of drink for many, and its RTDs are no different. The brand launched its first RTD trio in 2020, and since then has come up with a plethora of new flavors, and is currently in the works of doing more.
Leading the herd of RTDs at Brown-Forman is Dallas Cheatham, who is the RTD Portfolio Director for the US and Canada. Today, Dallas dives into the world of RTDs in the US, what people are loving right now, what's next, and how brands can successfully build their RTD product line.
[[relatedPurchasesItems-28]]
Tell us a little bit about yourself, how did you get into the world of alcoholic beverages?
I stumbled into bartending when I attended Ohio University, just like a lot of other people who get jobs in college. Fast forward 5 years, I was working in fine dining when a friend's brother wanted someone to work in wine sales. At this point, I was ready to get a day job. The restaurant life was great, I learned a lot, but I was ready to try something new. So I started my journey from there, working at a distributor in Ohio, and now I'm the RTD Portfolio Director at Brown Forman. It's been a crazy journey, but I love it.
What would be your typical day at work?
I wouldn't say I have a typical day, but some of my days include working on innovation, some are all about production and supply chain conversations, other days I'm out with the sales team. The best days are those when I get to taste what the R&D team is coming up with! They are the cool kids to hang around!
According to you, what brought about the rise of RTDs?
Well, RTDs aren't new. I mean, Jack Daniel's Country Cocktails have been around for 30 years! Having said that, there has been an explosion of the trend recently. During the start of Covid, people were looking for an easy and convenient option that was a single-serve. I think people realized how great they are and it's here to stay- who doesn't love easy?
It's a great option really. You can come to the party with what you want. The category is so huge that there's always something new to try. I've seen many friends turn away from beer and move to spirit-based canned cocktails.
What inspired Jack Daniel's RTD line?
People around the world enjoy over 3 billion Jack Daniel's drinks a year. We thought, why not make it easier for people and give them Jack in a can?
What's interesting is, we actually launched our product in Australia before the US, where we sold 4 million cases very quickly. They love Jack Daniel's in a can down under and we felt like it was a good time to bring it to the US. We've already launched a premium version of our RTD in Australia, the Gentleman Jack Whiskey & Cola. We're excited to see how quickly that grows there and see what the premiumization trend might look like here in the US.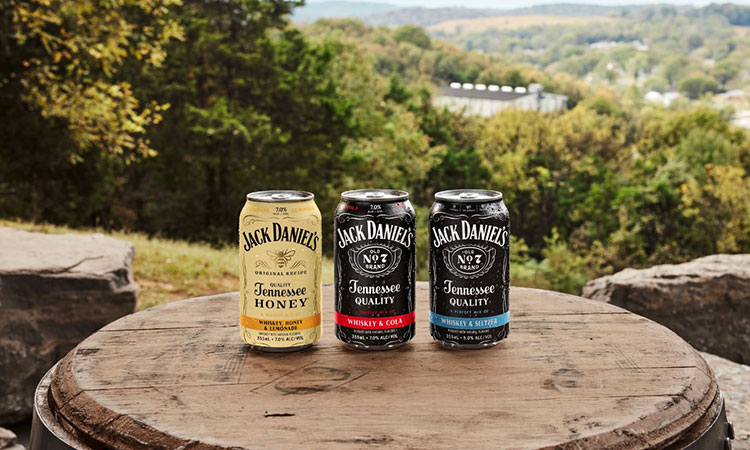 ---
Read Next: Riding the Ready-To-Drink Cocktails wave
---
The RTD market is pretty competitive right now with so many brands and flavors out there. How would you go about marketing the brand successfully amongst many others?
We have a huge benefit when it comes to marketing. Jack Daniel's name is something that people trust and know, so it's not something we struggled with a lot. Our tagline for our RTDs is 'Real Jack & Ready to Go'. I think this speaks to the people very intimately. People know Jack Daniel's and they know the type of quality product they're getting.
But for newer brands or smaller brands in the market, a great way to bring in customers is by getting them to sample your products. This could be through events, store tastings, and trade shows. Liquid to lips!
It's also very important to make sure your consumer knows exactly what you're selling. Be specific with what you're bringing to the table, and try to find a point of differentiation. This could be with a flavor, with your ethos, or something else - there are a lot of RTD consumers out there and each one of them is looking for something different.
RTDs have taken over store shelves. According to you, how can brands successfully work with retailers to make sure everything is in place and the product is moving?
For us, our distributor partners and the Brown-Forman sales team is where the rubber hits the road. It's the most important part of making a brand successful. We have people talking to decision-makers and the folks stocking shelves and building true connections out there. I still believe that relationships matter a lot in this industry.
Merchandising is the other silver bullet of RTDs. This is a high-velocity product and refreshing displays, shelf inventory, and cold box location is key. Also, matching your media plan with your distribution growth plan is imperative as well. Tell your consumers where you are present, what you're doing, and where they can shop for your product. This will also show the retailer that you're not just leaving the stock there for them to clear. You're in it for the long haul.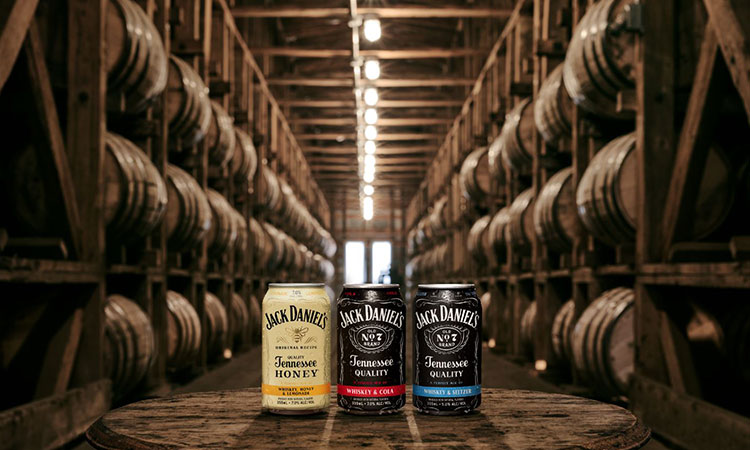 Ah yes, media, the powerhouse of marketing right now. Any advice on this?
Creating content that your consumers can relate to is important and making sure that your creative matches up with where they are viewing it is very important. Your brand needs to be able to communicate to the drinkers in the right way and cut through the clutter.
Another major strategy that small or new brands can use effectively is an influencer strategy. When consumers haven't heard of your brand, it's very hard to get people to try what you're selling. People go for brands they trust, so you need to make them trust you and your brand. Finding someone that has already developed trust with their followers can be a shortcut for brands. This only works if you are thinking about what you are trying to convey about your brand and whether that influencer partner matches up really tightly with that message, though.
What would you say is the future of RTDs?
I mean, I wish I had that crystal ball! I would say we will see more high-quality drinks and more premiumization in the sector. There will be an RTD for every occasion, be it a laid-back day, patio drinking, parties, etc. I think we're going to see RTDs everywhere.
Do you think RTDs will be like the next glass of wine?
Oh, I could definitely see that happening. I think it is already happening actually. I think it's fueled by restaurants that are looking for the fastest way to get out consistent cocktails, and also by consumers that are enjoying them with their meal. I know I enjoy an RTD with dinner!
What are some of the drinks trends you see right now?
Right now, drinks trends are all over the place. Everyone wants to try something new, people are looking for something different. But I do think RTDs are going to be growing in the coming future. Like I mentioned before, people love anything that's easy, and the premiumization of RTDs is going to attract a wider audience.
We're seeing a major return to on-premise, and while it's still not what it was pre-Covid, I think RTDs will grow here in the next few years. Also, while seltzers had the early jump in the RTD meteoric rise, I think that the quality of trusted, high-quality spirits-based RTDs are what's next on the horizon.
Lastly, Dallas, what have you been drinking lately?
I've been loving Jack Daniel's Apple Fizz. It's light and refreshing but you can still taste the Jack Daniel's in it which I love. I actually have one ready to go with dinner tonight!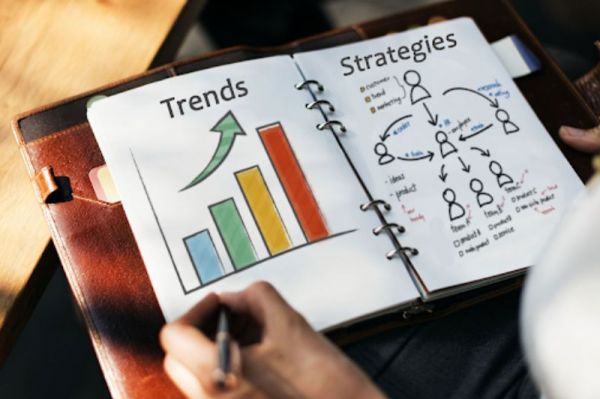 Operations and Management
Get a Closer Look at the 2022 Wine Industry Direct-to-Consumer Trends and Innovative Strategies to follow.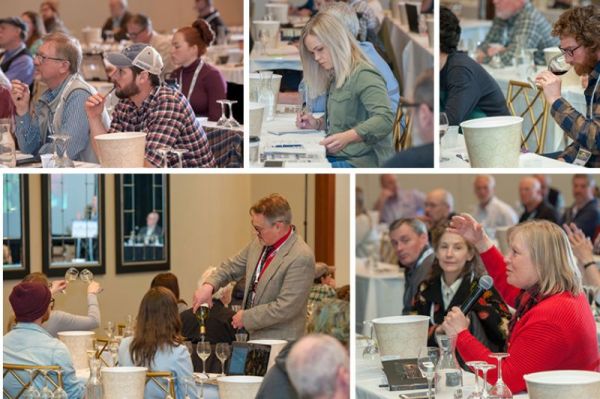 Data Insights
If you're looking to network and expand your wine business, here's a list of top wine conferences to attend in the US that can help you learn and grow more.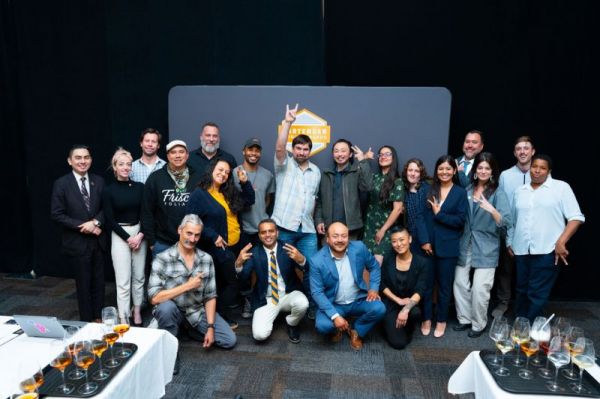 News
Winners Announced!! The wait is over. The results are out, for the 4th Edition of 2022 Bartender Spirits Awards, held on May 15 in San Francisco, USA.