Uncle Nearest 1820 Premium Single Barrel Whiskey Gets Best Whiskey Award
Fawn Weaver's Uncle Nearest 1820 Premium Single Barrel Whiskey Steals The Show by getting a top whiskey score at the 2021 USA Spirits Ratings.
20/08/2021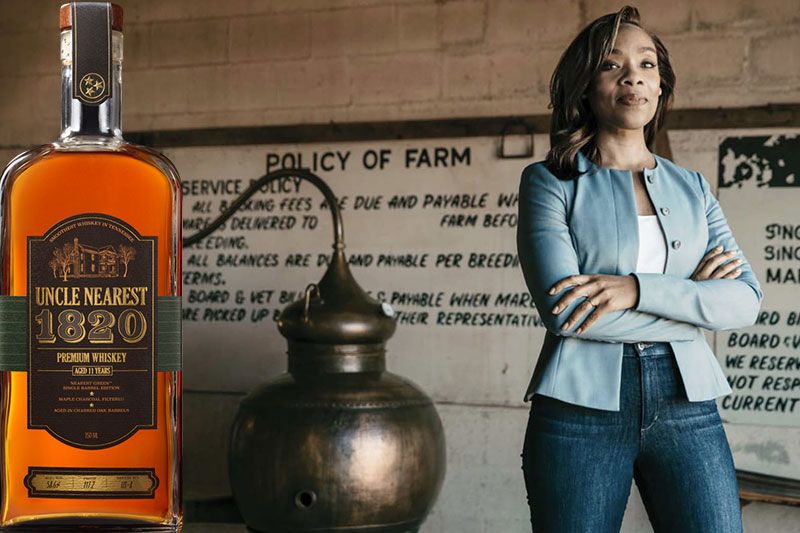 Weaver serves as the CEO of Uncle Nearest Premium Whiskey, a company she founded in 2016, which sits under the Grant Sidney umbrella. Uncle Nearest Premium Whiskey is the fastest-growing American whiskey brand in U.S. history and was the most award-winning American whiskey (including bourbon) of 2019 and 2020, and now also winning the best whiskey from all countries at the 2021 USA Spirits Ratings.
[[relatedPurchasesItems-28]]
She is also a member of the Young Presidents Organization (YPO), a global leadership community of some of the most successful CEOs in the world. Weaver launched her first company, a public relations and special events firm, in 1996. In addition to her firm, from 1998-2003, she served as Partner and Business Manager for G. Garvin's LLC, operator of G. Garvin's Restaurant (named one of the Top 10 New Restaurants by Los Angeles Magazine).
Weaver developed the business plan, secured development and operational funding, and was business manager for the first four years. Taking a six-year break from entrepreneurialism, to learn what it was like to be the employee rather than the employer, Weaver held a variety of positions in the hospitality sector. She worked as the head of special events and catering for the world-famous Viceroy Hotels and as a General Manager for Dimension Development Co., the operator of more than 50 Marriott and Hilton brand hotels throughout the US. The experience profoundly changed how Weaver invests and manages, focusing on a team-first organization in which she often serves as Chief Encouragement Officer, above all else. Weaver is the founder of the Nearest Green Foundation, a 501(c)(3) non-profit organization that offers full scholarships to every descendant of Nearest Green, the world's first known African-American master distiller.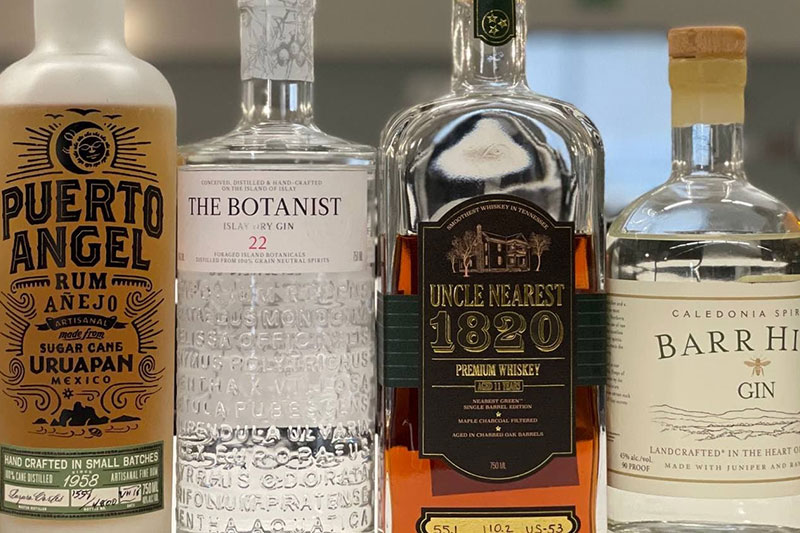 Top winners at USA Spirits Ratings where brands are judged by Quality, Value and Package by real trade buyers.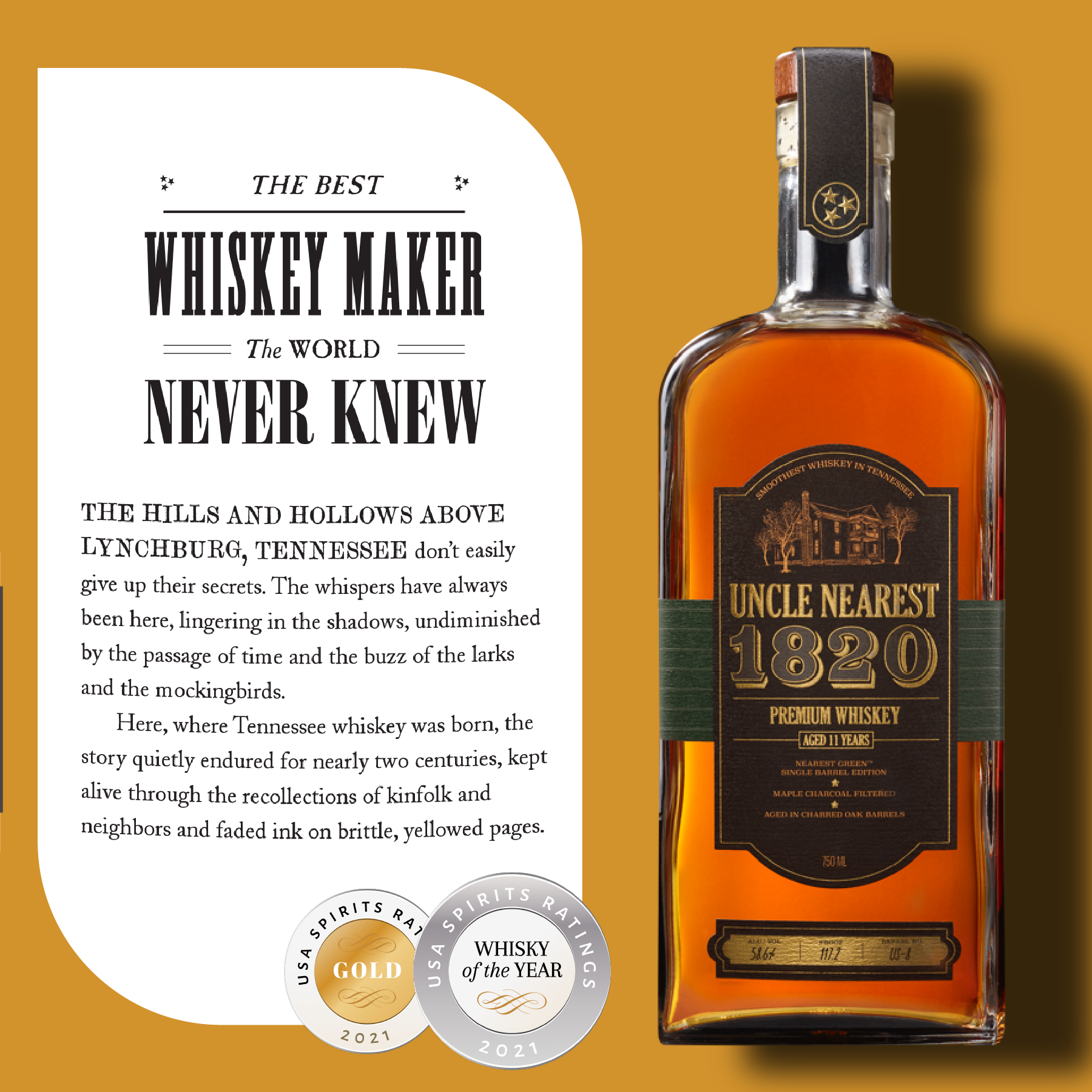 Uncle Nearest Premium Whiskey is inspired by the best whiskey-maker the world never knew, the first African-American master distiller on record in the United States, Nearest Green. The Uncle Nearest brand, wholly owned by Uncle Nearest, Inc., encompasses a premium aged whiskey, an 11-year-old single barrel product, and a 7-year-old small batch offering, all distilled, aged, bottled and hand-labeled in Tennessee. The whiskey is currently available in all 50 states and 12 countries, in more than 25,000 stores, bars and restaurants.
Here are the highlights:
Spirit of the year: Barr Hill Gin, United States
Distillery of the year: Caledonia Spirits, United States
Best Spirit by Quality: Barr Hill Gin, United States
Best Spirit by Value: Emperor Heritage Rum, Mauritius
Best Spirit by Package: The Botanist Islay Dry Gin, United Kingdom
Vodka of the year: Hangar 1 Buddha's Hand Citron, United States
Rum of the year: Puerto Angel Anejo, Mexico
Tequila of the year: Teremana Tequila Reposado, Mexico
Gin of the year: Barr Hill Gin, United States
Whiskey of the year: Uncle Nearest 1820 Premium Single Barrel Whiskey - US-53, United States
Absinthe of the year: La Fée Parisienne Absinthe Supérieurem, France
Cognac of the year: COGNAC MAXIME TRIJOL XO GRANDE CHAMPAGNE, France
Brandy of the year: Brandy Sainte Louise, France
Liqueur of the year: Muyu Vetiver Gris, Netherlands
View full results here.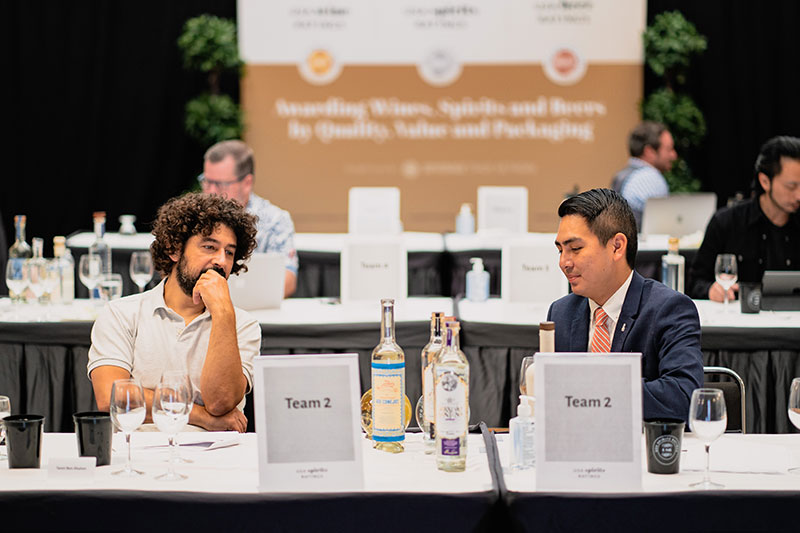 Tamir Ben-Shalom (left) and Paul Barcelo (Right), trade buyers and judges judging 2021 in-person USA Spirits Ratings in San Francisco this July.
The USA Spirits Ratings looks to recognize, reward and help promote spirits brands that have successfully been created to identify with and target a specific spirits drinker. For any spirits brand to earn its place on a retailer's shelf or a restaurant's spirits list - and then vitally stay there - they need to be marketable and consumer-driven and not just produced in the general hope it can find enough people willing to sell and buy it.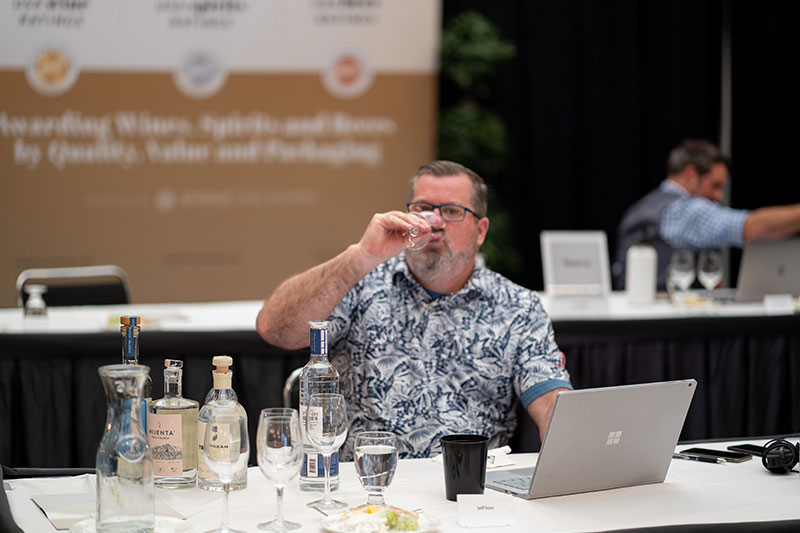 Jeff Feist, BevMo's national spirits buyer judging at the 2021 USA Spirits Ratings.
That is why the USA Spirits Ratings are different. It singles out and shines the spotlight on those spirits brands that consumers really want to buy and have a clear market value for trade buyers.
A Competition that judges spirits in three key areas:
Their quality
Their value for money
What they look like
To be an award winner you will need to have top-quality spirits that offer both the trade and the consumer great value for money, and you will need to look good and truly stand out on the shelf and on the back bar.
Judging criteria
To win a USA Spirits Ratings award you will need to score highly in all three areas of our judging criteria. That is why the USA spirits Ratings will be decided based on the following judging formula: Q (Quality Score) + Value Score (V) + Package Score (P) = USA Spirits Ratings Score.
Quality Score: will be marked out of 100
Value Score: will be marked out of 100
Package Score: will be marked out of 100
A separate weighted score will be given for each of the three parts of the judging process (Quality gets twice the weight).
Gold: to receive a Gold medal you need to score 90 or over.
Silver: you need to score between 80-89.
Bronze: you need to score between 70-79.
The USA Spirits Ratings was assessed and judged by a leading panel of top-level spirits buyers with current direct commercial buying responsibility.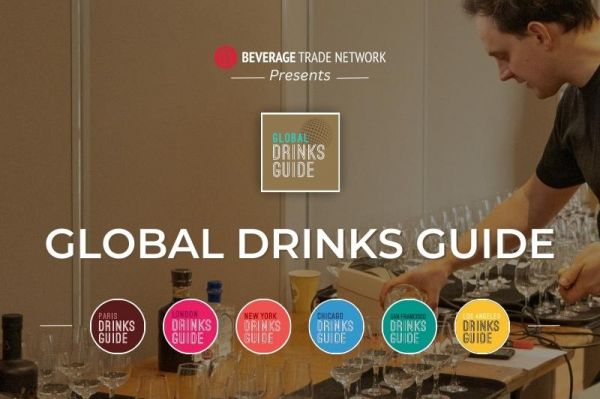 News
Beverage Trade Network's Global Drinks Guide entry process is now open for 2023. Time to list your brands by city and connect with drinks enthusiasts.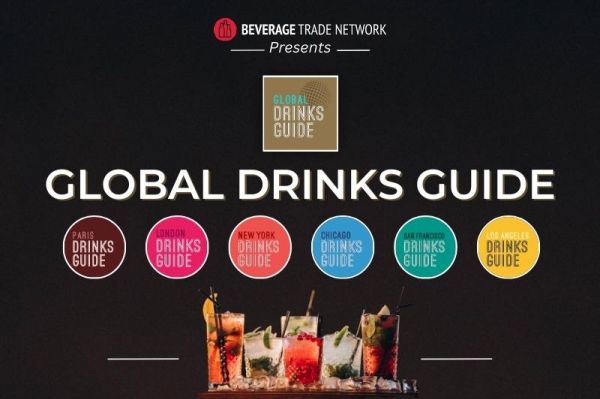 News
2023 Brand registration for Global Drinks Guides is now open. This includes brand reviews, listing, and more for global city drinks guides.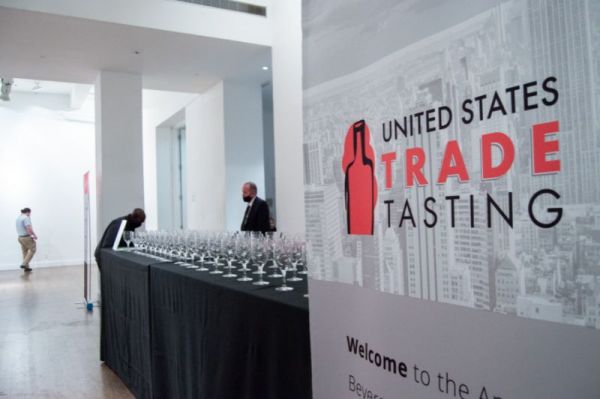 News
The 6th annual USA Trade Tasting is all set to happen in Chicago on October 12-13.