Featured Stories
How Sommeliers Are Tasting & Buying Wines with Anthony Donahue
With the current situation in hand, the way sommeliers are tasting and buying wines is changing rapidly. Today, Anthony Donahue talks about how he has been working through buying wines recently.
19/10/2020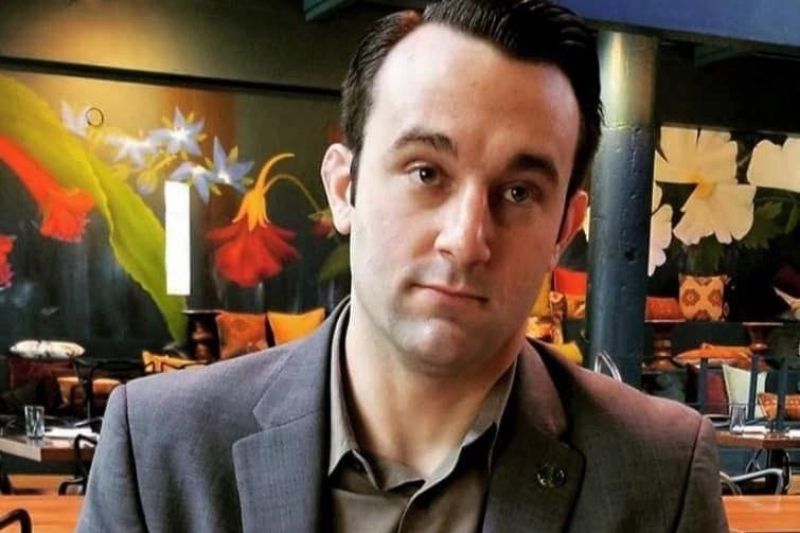 For the past 8-9 months, the wine industry has changed a lot. Consumer drinking habits have changed, the way distributors are buying and tasting wines has also changed, and so have prices and other logistics.
Sommeliers play a huge part in the wine industry, especially when it comes to buying and tasting wines across a plethora of brands. Today, we sat with Anthony Donahue, sommelier and judge at USA Wine Ratings. Donahue talks about how the Covid-19 virus affected his business, and how he is currently buying and tasting wines.
Tell us a little bit about yourself, your day to day work.
I've been working in the wine industry for approximately the past 12 years in Las Vegas, Reno, Sacramento, Napa, and the Bay Area. I have been a sommelier for the past 5 years.
As of late, my day to day work mainly consists of fulfilling e-commerce orders for customer pick-up and shipping wine to customers located in states where it is legal to receive wine via mail.
How has covid-19 impacted your business and what are some of the changes you have made in your business?
It has impacted wine sales immensely, especially on-premise sales, as most restaurants and bars are closed or are only offering take-out and/or outdoor dining if available.
Offering discounts more frequently for e-commerce and shipping orders and including shipping at no extra cost.
With the Covid-19 outbreak, a lot of things have changed, especially buying wines. Tell us a bit about how you're buying right now. What are you looking for in a brand these days?
Based on the current circumstances, buying from new producers is not exactly a viable option. The safest option is to not hold as large of an inventory and continue to buy from the same producers that are familiar and trusted.
I'm always looking for wines that are the best quality for the price and have the potential to age for at least 3-5 years in case the wine doesn't move as consistently as expected, but preferably 5-10 years which allows for more complexity to develop.
What tips you can give suppliers and sales reps on how to approach buyers right now?
As I alluded to previously, this is not an ideal time to buy new wines. I would approach buyers with wines that are at a reasonable or lower cost that will mostly likely sell quickly. I would avoid the typical haggle over prices and simply offer buyers the best price possible from the start, as sales are less than normal, and patience may be less than usual.
What kind of support are you looking for these days from brands?
Mainly, to continue to offer the same prices on wines buyers continually purchase. 6. How do you prefer tasting new products?
I prefer to taste alone whenever possible so I can analyze the wine without any distractions. Of course, this is only possible if sales reps can leave a sample bottle of wine, which is typically not the case. Therefore, I usually prefer to only taste a few wines at a time and take a week or two to think things over, if any wines pique my interest.
Could you share with us a few tips related to brands introducing themselves and cold calling? What are some of the best ways they can go about this?
First, visit in person to introduce one's self, offer a wine catalog, and exchange business cards. Second, send a follow-up email to inquire about wines the buyer is interested in. Third, if the buyer is interested in any wines, send another email to set up a time to meet and taste.
I would not suggest bringing wines to taste without a prior meeting and setting up an appointment.
What type of new products are you looking to buy this holiday season?
High-quality vermouths which can be served neat and paired with strong cheeses.
How often are you meeting a new vendor and how has that changed?
Unfortunately, not often or at all, given the current circumstances. New vendors are not reaching out at the moment either, which is understandable.
If you were a sales rep and on the other side, what would be your 5 min pitch and approach to introducing your wine?
I would introduce the wine by stating that I have a new and interesting wine to taste, is easy to drink, pairs well with numerous dishes, and is a reasonable price. I wouldn't over emphasize the wine or put pressure on the buyer to purchase it; simply offer a new wine to consider.
Any closing remarks?
Be respectful of sales rep's and vendor's time, always be humble and gracious during your meetings and emails with them as well.