Supplier News
Wine harvests and pricing trends for the Southern Hemisphere
The weather has once again taken its toll on a number of the major wine producing countries in the Southern Hemisphere.
21/08/2017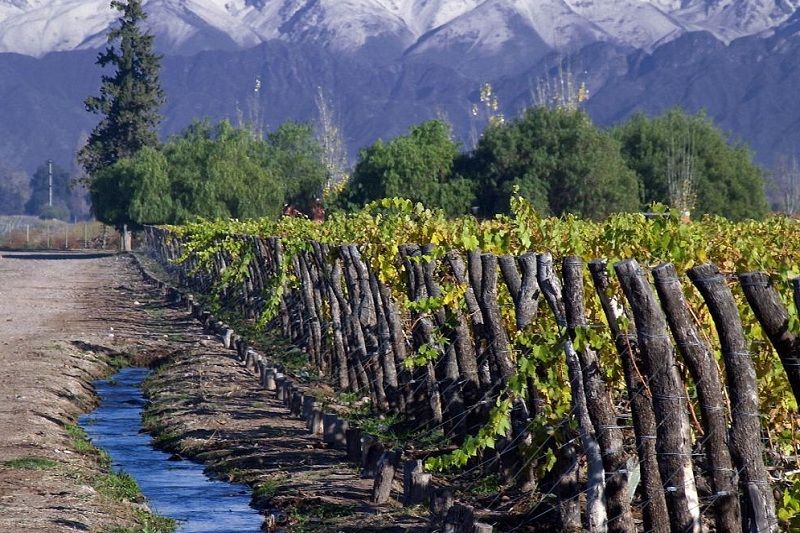 The weather has once again taken its toll on a number of the major wine-producing countries in the Southern Hemisphere. But with increased demand for its wines in growing markets such as the US and Asia then prices have largely been maintained or risen to offset squeezed supplies.

CHILE Chile is having to cope with another small harvest, down 6.4% on what was already a short crop in 2016. But it is doing its best to absorb the pressure from North American, European, Chinese and some Argentinean demand. That said some Chilean wineries were said to have sold out of their 2017 wines by May.




An ongoing weakening of the Peso against the US dollar since mid-2013 has boosted the competitiveness of Chilean wines in major export markets. In addition, the high prices of Argentinean Malbec have switched many buyers over to Chile, putting pressure on supplies.

Production in the largest producing region, Maule, was down 7.7% on 2016, from 467 million litres to 431.2 m/l; production in the second-largest, the O'Higgins Region, fell 2.1%, from 322.4 m/l to 315.5 m/l. The biggest drop came in the Bío Bío region, which saw its production plummet from 40 m/l to 19.23 m/l between 2016 and 2017 (Rabobank).




Between January and April this year Chile exported more than 304 m/l of wine around the world of which just under half, 145 m/l was in bulk wine. This represents a 6% increase on the same period last year. In value terms, more than $115m was exported, a drop from last year's $137m.

Despite the smaller harvest, Chilean bulk wine exports grew by 17% last year, outstripping those of bottled wine which only increased by 6% according to Rabobank's latest quarterly wine report.

In terms of value, bulk wine exports proved a drag, recording a 1% decline, despite the volume growth. China and Japan were the two markets which experienced the biggest increase in Chilean exports, up by 55% and 21% respectively in volume terms, demonstrating the value of Chile's free trade agreements with these countries, which progressively reduce wine import tariffs.

China imports of Chilean bulk wine have doubled since 2014, and the country has surpassed the UK and the US to become Chile's largest importer of fine wine. And in 2015, for the first time, Japan imported more wine from Chile than any other country.

ARGENTINA Argentina has experienced its worst vintage in 10 years, with heavy rain, high temperatures and humidity resulting in delayed maturation of grapes across all regions. Mendoza's crop is predicted to be down by nearly a quarter (24%), to between 128m/l and 134 m/l.

As a result, Argentina's wine exports have declined by 18 m/l to 240 m/l, though that is largely a reflection of the two shorter consecutive vintages – in 2015, the country produced 1,340 m/l of wine, but this slumped to 880 m/l in 2016. Estimates for 2017 are for a slight improvement on last year, but still well down on previous years. In terms of the total production, Argentina's exports actually increased from 19% of the total in 2016 to 27% this year.

Imports, meanwhile, have soared from virtually zero to 60 m/l in the past year, and now account for 6% of the total Argentine wine market, partly to compensate for the shortfall in the domestic harvest and partly because while the average price of imported wine is $0.75 per litre, Argentine exports average $3.32 per litre.

Following a short 2017 crop, Argentina's Malbec price is up from $1.40 – $1.50 last year to $1.90 to $2.10. The country's ongoing peso devaluation against the dollar could, however, make Malbec more attractive for buyers if this continues.




With mid-term elections looming in October, the subsequent political and economic uncertainty left the Argentine peso trading at a record low of 16.825 versus the dollar and has devalued further since. The country's rising inflation has increased average harvesting costs by more than 35%, and these factors are expected to push up export prices which are likely to cause supply substitution.

SOUTH AFRICA Chile and Argentina's smaller than average crops this year puts South Africa centre stage.

Many Russian, Chinese and North American buyers have concluded that South Africa is the most attractive alternative to Spain and Chile, and according to data from Ciatti in the year to May 2017, South Africa's bulk wine exports to Eastern Europe, (predominantly Russia), were up by 46% in the same period last year to 32 million litres.

Bulk wine exports to China were also up by some 201% to 13.3m litres, while sales to Canada were up by 44% to 19.8m litres and up by 840% to the US from 1.6 m litres to 15.1m litres.

Increased bulk shipments to Germany (4%) and France (1%), also went some way to offset a 7% decline in shipments to the UK. As a result, availability on South Africa's varietal bulk Sauvignon Blanc, Chardonnay, Cabernet and Merlot is "very tight" according to Ciatti.

Although South Africa's bulk shipments to the UK, its leading export market, dropped by 7% in the year to May 2017, from 71.3m litres to 66.4m litres, bottled shipments actually jumped by 13%, or 4 m/l to reach 35.6 litres.

Given the increased demand for South African wine, it is just as well that the 2017 wine crop was larger than anticipated, at 1,425,283 tones, according to the South African Wine Industry Information and Systems (SAWIS) at the end of April 2017, a 1.4% increase on 2016. This compares to 1,154m litres in 2015 and 1,089 litres in 2016.

Bulk wine exports to Sweden were also down by 19% to 5.7m litres, although they were slightly up to Denmark, by 7% to 13.7m litres.

South Africa has enjoyed a very dry growing season this year, which has kept rot and fungus at bay, though of course, the very same dry conditions can become a curse the longer they prevail. Only an exceptionally wet winter will ensure water supply shortages are not a significant problem in the next growing season.

AUSTRALIA Australia saw its wine exports drop by 1.6% in volume in the first three months of this year, with value rising by over 13%. The volume decline was driven by a dropping off in bulk wine shipments, though these were largely compensated for by improving trends in bottled shipments, which helped drive value growth. Exports to the UK proved the biggest drag on overall volumes, but these were compensated for by improving trends in bottled shipments to China and bulk exports to the US.

France was the destination which saw the biggest increase in imports of Australian wine, with a 14.7% upturn in sales, followed by Spain, where imports from Australia increased by 8.9% in value. The destination which saw the biggest increase in imports was France, which saw a 14.7% upturn in the value of shipments from Down Under, followed by Spain, where imports of Australian wine increased by 8.9% in value

Since the 1990s the Australian wine industry has hugely increased the use of bulk shipping to transport wine from its shores to one of its key export markets, the UK.

Less than a third (29%) of wine by volume was exported in bulk in 2008 from Australia, but this proportion had increased to 80% by 2012.

Australia exported 66% of last year's total production – 1,100 m/l – and 65% of this year's 1,200 m/l. Imports were slightly down on last year from 88 m/l to 83 m/l.

NEW ZEALAND 2017 produced a smaller than expected crop in New Zealand, weighing in at around 396,000 tonnes, a 9% drop on 2016 due to challenging weather conditions.

In terms of vintage quality, Philip Gregan, CEO of New Zealand Winegrowers said: "Given strong demand in overseas markets, wineries had been looking forward to a larger harvest this year. With the smaller vintage, however, export volume growth is likely to be more muted in the year ahead"

New Zealand wine, the country's fifth-largest export good, is currently exported to more than 90 countries and exports are valued at $1.65 billion a year.

The smaller vintage was attributable to the challenging weather conditions, but in terms of vintage quality, Gregan said wineries were confident it would deliver the fruit flavours that New Zealand wine is known for.

"Reports from across the wine regions indicate that generally, wineries are positive about the vintage quality. However, as always, the ultimate test will be how the market reacts to the wines when they are released. At this stage we are confident that the 2017 vintage will add to New Zealand's reputation as a premium producer of cool climate wines," he said.