Press Releases
France Takes Beer of the Year at the 2021 London Beer Competition
London Beer Competition announces Abbatiale Genièvre de Houlle as the best beer for its 2021 International Beer Competition. The beer got the top score for quality, value and package and makes it the 2021 Beer Of The Year.
14/04/2021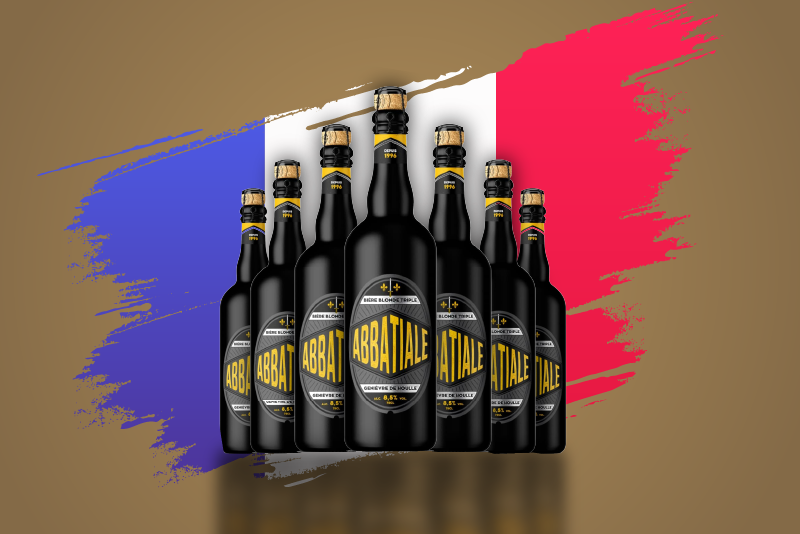 Abbatiale Genièvre de Houlle is a spicy beer with an intense taste of Genièvre de Houlle. The brewery has joined forces with the Houlle Distillery to offer this exceptional beer. This elixir with a subtle taste is housed in an opaque bottle that protects it from the light and helps it to age in the cellar.
Tasting: This beer is the fruit of a generous blend of spices, juniper berries and a touch of Houlle juniper. It benefits from refermentation in the bottle, further refining its unique taste.
Food pairings: coffee éclair, whiting with stuffed cabbage.
The brewery: the brewery was created in 1997 during the filming of Germinal. Bought in 2005, it has been modernised and better equipped to produce a wide range of speciality beers.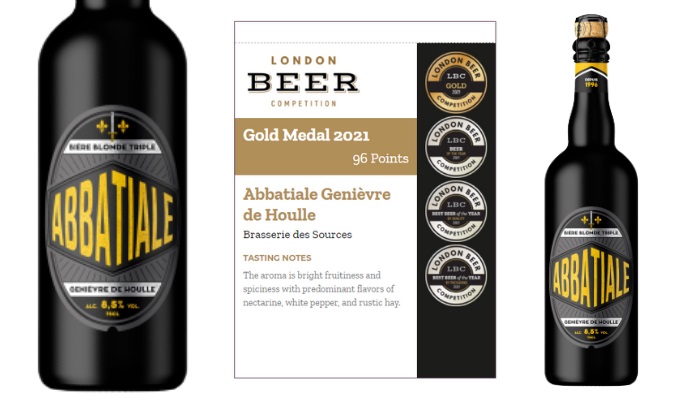 Abbatiale Genièvre de Houlle from France - 96 points, No 1 spot.
Beers were judged on the basis of three primary criteria – quality, value, and packaging – and then scored on a 100-point scale. Beers that scored 90+ points were awarded Gold medals, while Beer that scored 76 to 89 points were awarded Silver medals. The primary reason for using three criteria rather than just one was to focus on the overall drinkability of each beer. As a result, the judging panel ranked Beer not just by how they taste, but also their overall presentation and appearance in the bottle. In addition, judges assessed Beer on their relative value in relation to their peers, as determined by retail pricing.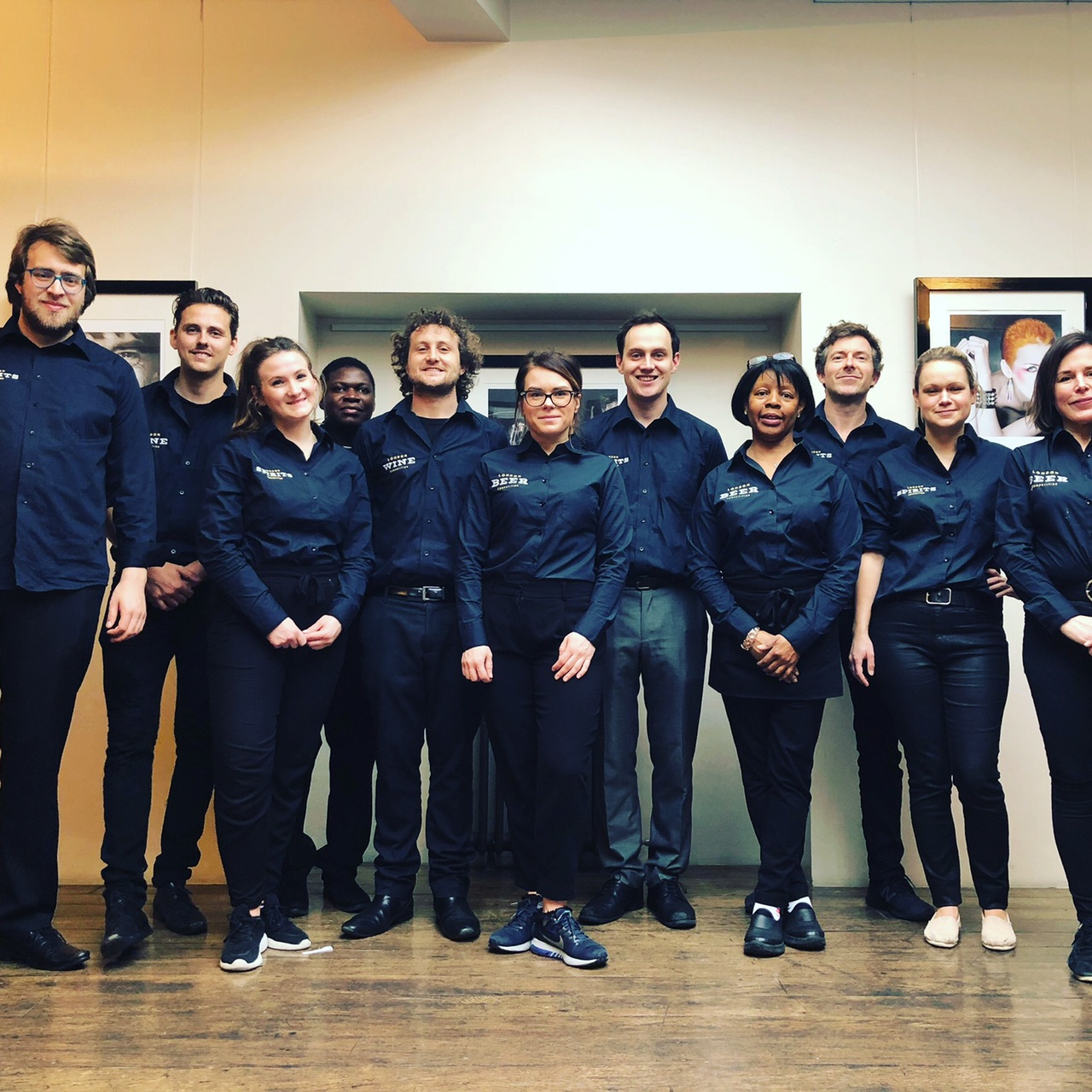 London competitions staff picture
The London Beer Competition is organized by Beverage Trade Network, which organizes alcohol beverage industry events all over the world. The goal of this event was to judge Beer the way consumers judge them.
At the judging session, judges tasted and scored Beer on a blind basis before seeing bottles and marking them for on-shelf appeal as well as value for money. This enabled them to come up with an overall score that reflects their overall drinkability.
London Beer lovers can now find these beers in the UK and other parts of the world and buy with confidence as they offer a great mix of quality, value and package.
Here are the highlights:
Beer Of The Year: Abbatiale Genièvre de Houlle
Brewery Of The Year: Salt Beer Factory
Best Beer By Quality: Abbatiale Genièvre de Houlle
Best Beer By Value: Lepi Decki Brewery / Hyperbola
Best Beer By Package: Abbatiale Genièvre de Houlle
Other country category winners were:
Best Beer From United Kingdom: Ikat
Best Beer From Denmark: Great Skanderborg - Castrum
Best Beer From Belgium: Tripel Karmeliet
Best Beer From Poland: Porter Baltycki Trzech Kumpli
Best Beer From Netherlands: Bird of Prey IPA
Best Beer From Spain: Mahou Cinco Estrellas Session IPA
Full results of London Beer Competition are available on https://londonbeercompetition.com/en/competition-global-results/2021/
About the London Beer Competition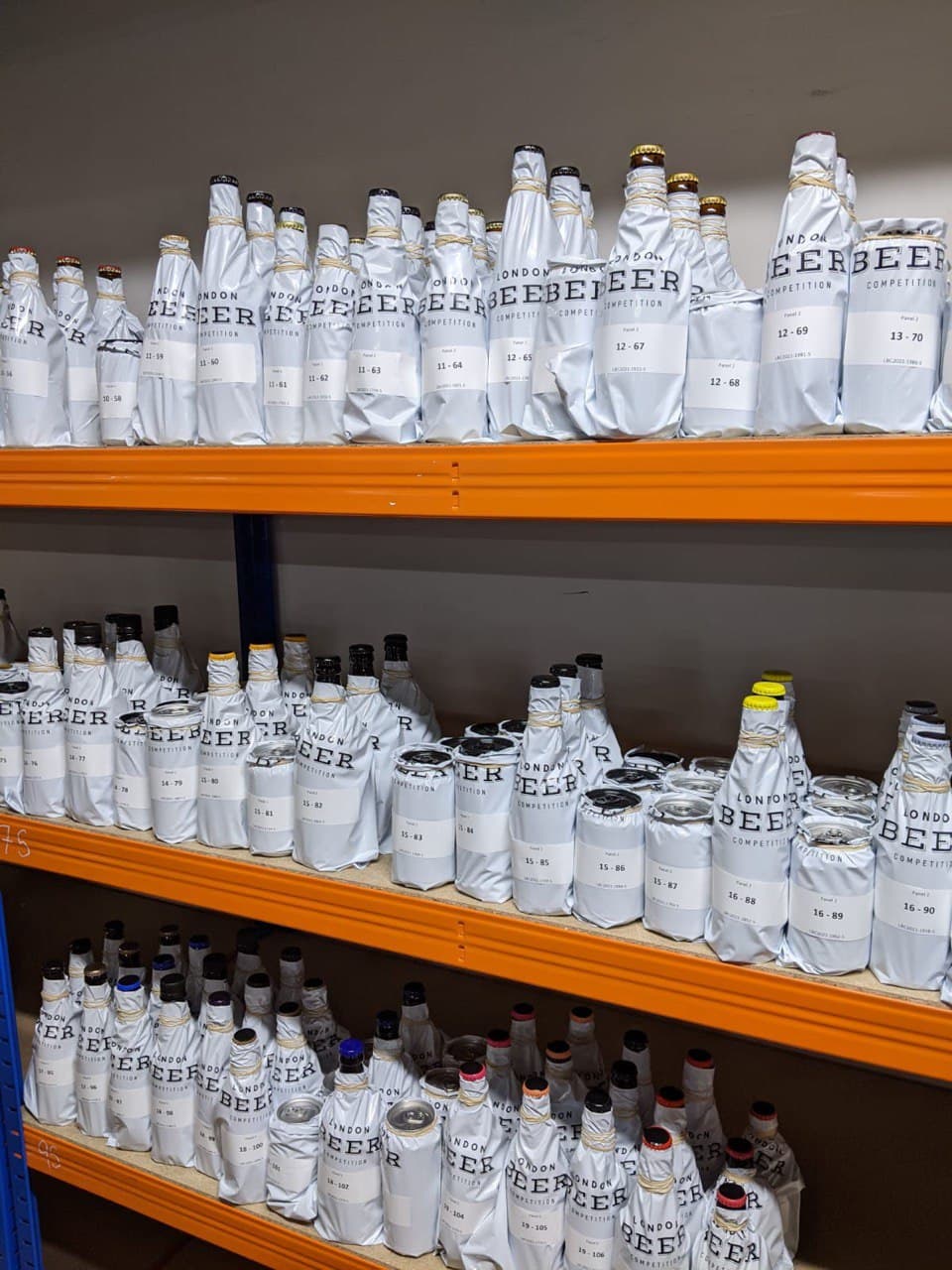 The London Beer Competition looks to recognize, reward and help promote beer brands that have successfully been created to identify with and target a specific beer drinker. For any beer brand to earn its place on a retailer's shelf or a restaurant's beer list - and then vitally stay there - they need to be marketable and consumer-driven and not just produced in the general hope it can find enough people willing to sell and buy it.
That is why the London Beer Competition is different. It will single out and shine the spotlight on those beer brands that consumers really want to buy and have a clear market value for trade buyers.
Contact at London Beer Competition – Emma emma@londonbeercompetition.com