Featured Stories
How Red Wolf Imports has 'weaved' its way through COVID-19
We sat down with Red Wold Imports and talked about their plan of action and how they are coming stronger in spite the COVID-19 challenges.
16/10/2020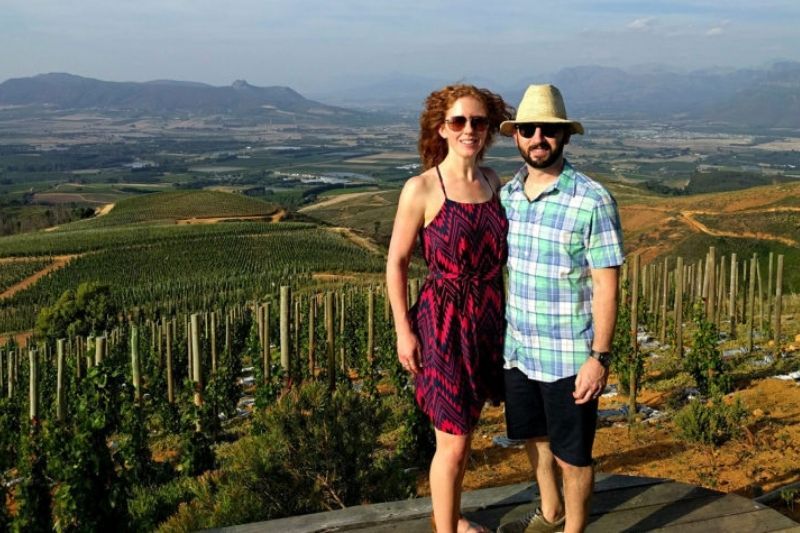 How was 2020 going before Covid-19?
Red Wolf Imports was off to it's best year ever. We exceeded Q1 sales goals by the end of February and in early March took the first steps to expanding our portfolio beyond South African wines. I was in Portugal when the US first announced the European travel ban.
How did you respond as a business to the lockdown in terms of managing teams and furloughing staff?
Our team consists of myself (Alyssa Wolf) and my partner and husband (Ian Wolf). Based on our early Q1 numbers we likely would have hired a sales manager if the pandemic had not happened. We were fortunate to be at our small size. It was easy to keep our operating costs low.
How have you found the various teams working from home – any challenges and how did you overcome them?
We did not receive the cash flow we had expected from what had been successful market visits early in Q1. We had a container leave South Africa just before lockdown. South Africa banned domestic alcohol sales and wine exports, so it was very important to us to pay our producers on time or even early to help them get through this. Like every other small business, we had to get creative fast. Luckily we had built a small social media following and were able to take advantage of direct to consumer marketing. We found partners who had pivoted their businesses to make virtual tastings fun for consumers and profitable for us and them. We realized that we would need to diversify our income to keep our company safe. Some ideas failed and went nowhere. Some generated small sales. Some generated large enough orders. Retail sales stayed strong and we were able to qualify for a small emergency disaster loan. We were able to not only pay our suppliers but move forward with our expansion into Portuguese wines. That expansion didn't look like what we had originally planned, but that's ok given everything.
Have you seen an increased demand from retailers selling online? If so, what trends did you see there in terms of styles of wine and prices people were paying?
Yes, shops with an easy online ordering system seemed to do well. Value wines, red, white, and eventually rose were our biggest sellers. Summer was great for rose, I sold out of 2019 earlier than expected.
How were your off-trade sales during lockdown and what lessons have did you learn?
We are fortunate that our biggest wholesale partner has a very strong retail presence. In fact, with consumers drinking so much, retail sales even increased. Unfortunately, other markets we were in are restaurant heavy, or almost exclusively on trade-based. In some territories, this is due to state law. We've that having on off-trade focus is a good thing for disasters.
How about the on-trade? What steps have you taken to keep in contact and support your customers?
One of our original 2020 goals was to grow our on-trade presence, but that obviously couldn't happen. In the D.C. market, regulators almost immediately changed the regulations to enable on-trade customers to sell alcohol off-premises. That was helpful. On-trade sales are still slow, though. We had the best results partnering with on-trade customers for virtual tasting events.
What changes have you seen in the on-trade since the lockdown has been lifted?
I've seen a few restaurants/bars interested in tasting again, although others are focusing on cocktails and beer. I get it though. It's a challenging time to bring new products onto your list. We've been able to hold three in-person tasting/dinner events with on-trade accounts. Day-of sales for these were good, but we didn't see the additional list placements we would normally have hoped for.
What kinds of wines are being bought? What impact has there been on the pricing and size of drinks lists?
Wine lists definitely are smaller, at least locally. We've had a few value wines get picked up onto lists. But premium wines are doing best at one-off events.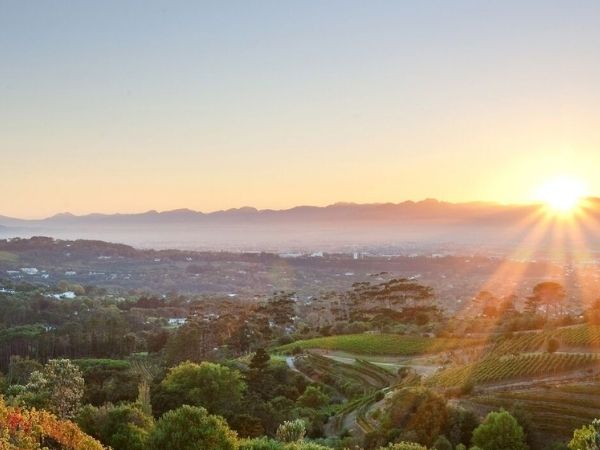 What have you done in terms of online tastings and Zoom events?
Quite a range. We worked with a local wholesale partner for casual Zoom tastings - consumers would buy the wines at neighborhood shops and were provided log-in if they wanted to join the tasting zoom. The presentation itself was much more formal than it would have been standing and pouring wine in a shop - powerpoint, winemaker videos, etc.
We've also done more formal virtual classes. For example, I led a chenin blanc class and tasting with an on-premise customer. Consumers bought a ticket for the class, and that ticket price included a full bottle of each wine, plus a 3oz "taster sample" of each wine. I also participated in an event that was more of a master class. The winemaker was "live" for the Zoom tasting and led the event, which was facilitated by the shop owner. Consumers bought tickets for the class which included six 50ml sealed "taster bottles" and were offered a discount on bottle purchases.
What lessons and opportunities have you learned for the future in terms of how you do tastings and events?
Outdoor space is a necessity and the ability to sell off-premises is key for in-person tastings. For virtual tastings, which we will likely move back to as the seasons change, it's best to find the right partner. Ideally, an account that has the ability to prefill sealed taster bottles for consumers, or that is willing to sell tickets that include wine bottles or samples. Virtual tastings are no fun for the consumer if they can't taste the wine. But we need to be flexible and open-minded to new formats, new ideas, new ways of doing things.
What are your thoughts on what might happen over the next six to 12 months? Are you optimistic or pessimistic?
Optimistic. We've been able to generate new leads and opportunities as things open. If we shut down again then we'll hang in there as long as alcohol sales are considered essential. I'm optimistic about future events. At least when spring comes and we can hold events outdoors again.
What will be the key factors that will determine success that you need to get right?
Strong relationships with our wholesale partners. We've always worked hard to help our wholesalers sell wine, and our customers recognize that
and work hard for us. Moving toward an ability to sell direct-to-consumer in states we don't have representation is also key. I've had a lot of people reach out directly to me looking to buy my wine. Sometimes I can get it to them through a local shop with a shipping license, but sometimes I can't.
About Red Wold Imports
The wines that the Red Wolf Imports brings in are built on tradition but not constrained by it. Red Wolf Imports began after a vacation to the South African winelands. There, Alyssa and Ian tasted so many great wines and that they couldn't find back home in the US. They realized American wine drinkers were missing out on some of South Africa's best wines. Red Wolf was born to change that.
Wine is a product of love that's meant to give pleasure. Taste is an inherently personal experience. But we can only point you in the right direction. The rest is up to you. The Red Wolf encourages you to decide for yourself and savor the adventure. The journey is just half the fun. Don't buy a wine because you're supposed to. Buy it because you like it.
Turn the bottle around. If you see the Red Wolf on the back, you know you've got something special