Press Releases
IBWSS San Francisco: Become Part of the Bulk Wine and Private Label Trend
Industry leaders and exhibitors will meet in California for the industry's premier event dedicated to bulk wine, bulk spirits, and private labels.
17/06/2021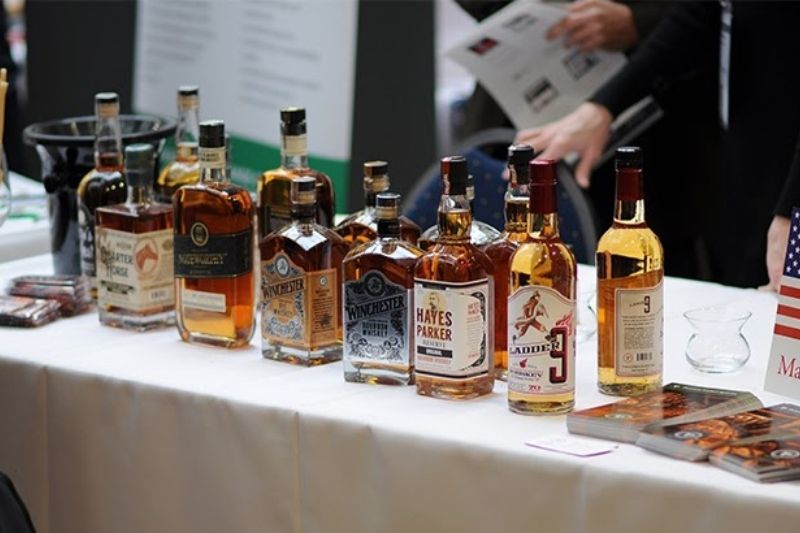 Today, two of the major driving forces in the alcohol beverage industry are bulk wine and spirits, and the emergence of the private label category. Growers, producers, suppliers and buyers are rushing to transform their business models to account for the ability to source in bulk, while retailers and on-premise establishments are dramatically expanding the range and scope of wines and spirits on offer. It's an exciting time for the wine and spirits industry, and as this sector expands, both buyers and sellers are heading to California this fall to attend the annual International Bulk Wine & Spirits Show (IBWSS) which will take place in San Francisco on November 9 & 10, 2021.

While 2020 brought the show to a pause due to the unprecedented events caused by Covid-19, the bulk wine and spirits and private label industry continued to make its mark. As the sector continues to grow, this year, IBWSS is back once again, shining the spotlight on the widespread bulk and private label market.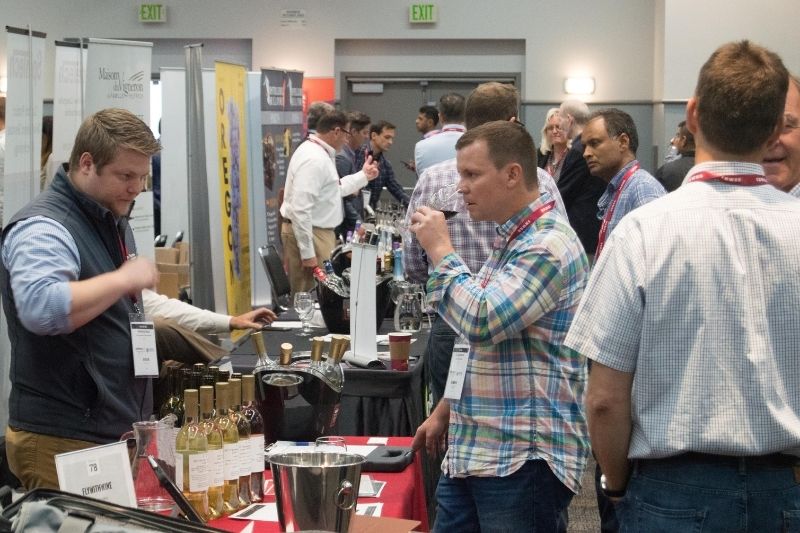 The 2021 IBWSS event will feature both a dynamic trade exhibition floor featuring an A-Z list of suppliers and producers, as well as a separate two-day business conference that will focus on key issues facing buyers, distributors and producers involved in both the bulk wine and private label market segments.

Given the growing buzz and excitement around private labels, there could not be a better time to attend IBWSS San Francisco. You'll learn where the market is headed in 2022, find out about new approaches to building successful private label brands, and develop the types of relationships and contacts you need in order to succeed in the modern bulk wine and private label market.
What to expect at IBWSS San Francisco 2021
IBWSS San Francisco is split into two key parts:
A trade show and exhibition floor featuring some of the world's largest brokers and producers in the bulk wine and spirits market.

A two-day business conference featuring a wide range of top industry leaders.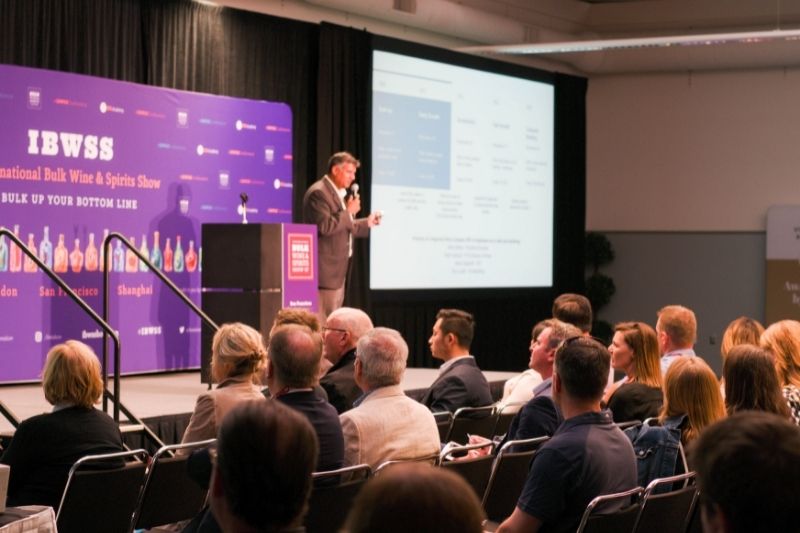 It is a unique opportunity to consider the bulk wine and private label market from a wide variety of perspectives. Learn how retailers like supermarkets and hypermarkets view the emergence of the private label trend; get insights into what consumers (especially young millennial wine drinkers) are looking for in private label wines; and receive first-hand insights from high-profile market participants with direct experience in buying and selling in bulk.
Meet top industry professionals appearing at IBWSS San Francisco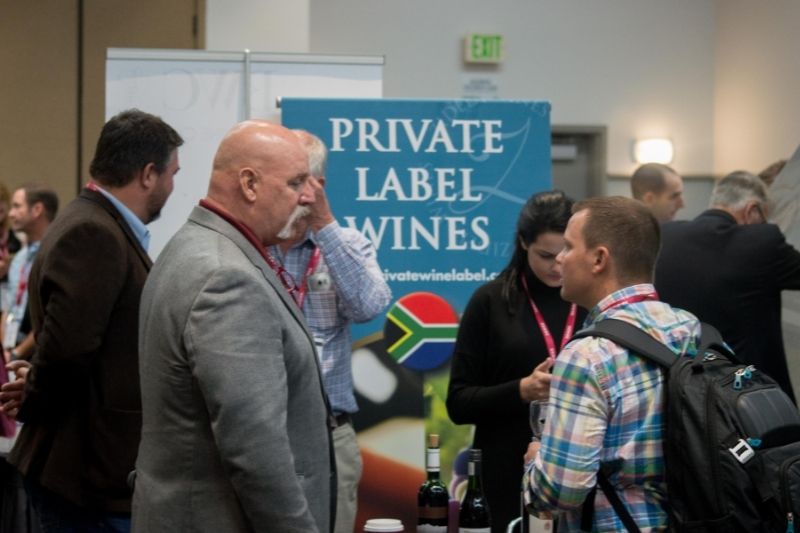 A hallmark of any IBWSS event is the ability to hear from top professionals in the field, with many of them having direct responsibility for managing the businesses that are shaping the face of the industry. This year's IBWSS presents to you an opportunity to hear from some great names in the industry, a few of which are:
Mike Drobnick, Sr. VP Business to Business O'Neill Vintners & Distillers, California.
Bruce Abbott, Wine and Spirits Category Manager at Brown Jug Alaska, Alaska
Joe Padilla, SVP of Business Development - Summerland Wine Brands, and MBA at Sonoma State University Wine Business Institute.
Janiene Ullrich, Executive Vice President, Direct to Consumer, The Family Coppola
Oliver Colvin, Chief Operating Officer and General Counsel at Winery Exchange, Inc.
Why Attend IBWSS San Francisco?
Throughout the two-day event, you will have plenty of opportunities for networking and developing new relationships with others in the wine industry. For foreign wine suppliers looking to gain greater traction within the U.S. wine industry, this event has become an essential stepping stone. For domestic retailers and other buyers, IBWSS has proven to be a strong contender in the creation of highly successful private label wines and liquor made with bulk wine and spirits from all over the world.
A key theme of IBWSS San Francisco is developing a high-quality, innovative private label wine program that aligns well with your specific business goals. For some IBWSS participants, a new private label program can be a new source of revenue growth, especially during these times, where young drinkers are always looking to try something new. For other IBWSS participants, a private label wine program can be a way to stabilize wine demand and supply. California winemakers, for example, can find new buyers for excess production, which will help in meeting their upfront financial goals.
Moreover, participants will have a chance to select the exhibitors that they want to meet before the show, ensuring that they will be able to meet with exactly the right person to help transform their bulk wine and private label wine program. Don't forget to schedule your meetings with exhibitors beforehand.
To get a complimentary visitor trade pass, please register here.
Where and When
November 9 & 10, 2021. South San Francisco Conference Center, San Francisco, California.
Why miss the opportunity to take a step ahead in the bulk wine and spirits and private label industry? Register for IBWSS San Francisco's 2 days pass today and save $200.
Conference Passes:
$200 Super Early Bird offer - valid till July 30, 2021.
$400 Regular pricing.
---
About IBWSS San Francisco
The International Bulk Wine and Spirits Show (IBWSS) is an annual trade show and conference, open to trade professionals only, which takes place in San Francisco, CA. IBWSS visitors are buyers looking to meet up their demand for bulk wines, bulk spirits, private label programs, grape buying or contract manufacturing.
IBWSS San Francisco will give supermarkets, retailers, restaurants, wineries, distilleries, and other buyers a premier international platform to source bulk wine and spirits and meet private label suppliers.
Who are exhibitors?
IBWSS exhibitors are wineries and distilleries looking to sell bulk wine and spirits, producers and negociants who offer contract manufacturing / private label programs and wineries/distilleries/importers who have one-time excess stock to clear.
Who are Visitors / Buyers?
IBWSS buyers are Wineries, distilleries, breweries, importers, distributors, retailers, national and regional chains, negociants, brokerage firms who are looking for bulk wine, bulk spirits, private label manufacturing, and grapes.