Supplier News
Wine Harvests and Pricing Trends for the Northern Hemisphere
The EU is a key region for the global wine industry, accounting for around 65% of production, 57% of consumption and approximately 70% of wine exports.
08/08/2017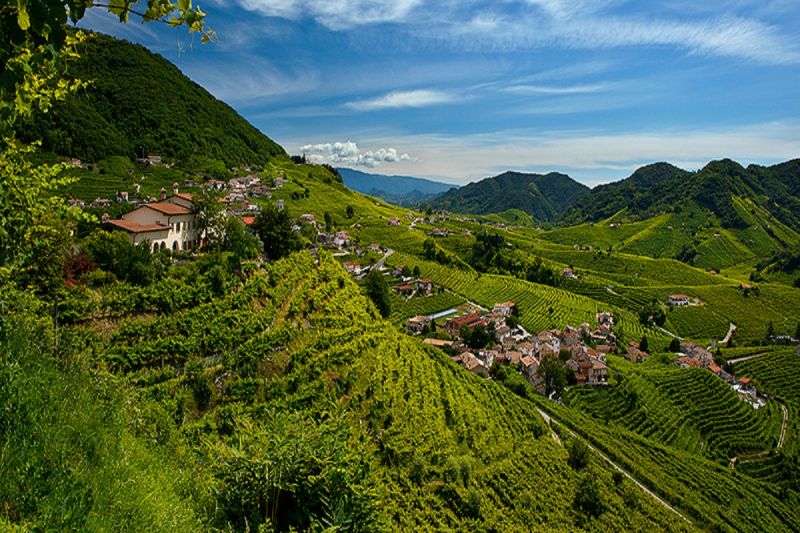 In Europe, the impact of frost damage looks likely to trigger higher prices in the coming months. Temperatures, which plunged to as low as minus six Celsius, adversely affected the young vine buds and caused widespread damage across much of France, Spain and the north of Italy during the growing season.
This has hit numerous wine growing areas such as Bordeaux, Burgundy, Champagne, Alsace, Rioja, Rueda and Ribera de Duero among others.

Although the final impact will not be known until the harvest later this year it seems certain that yields will be affected. However, in most cases, existing stocks should ensure there is still adequate availability.

Production in the US meanwhile has not suffered any major disruption but heavy rains earlier in the growing season followed by unusually high temperatures in recent weeks are creating some challenges. Production on the North Coast is expected to be average, while the Central Valley may be somewhat light. Overall production volumes for 2017 are very similar to those of 2016.

FRANCE
The most pressing current concern for French winemakers is the ongoing drought, with some 55 departments in the country on high water shortage alerts.

The potential size of the 2017 French harvest has also been hampered by April's frosts, particularly in the Bordeaux region, where some growers will not harvest at all.


As a result, the market for 2016 Bordeaux AOP wines has intensified, with the pre-frost price of around €1.30 jumping to €1.55 after the frost.

But it wasn't just Bordeaux that was affected by the frosts. Lower volumes are expected in the Côte du Rhône and Provence, and it seems likely that France's overall harvest size will be lower than that of 2016.

In the first three months of 2017, French exports increased by 5.9% in volume and by 14.7% in value, showing an average price increase of over 8%. Champagne exports were up by 7.3% in volume and 12.1% in value, while other sparkling wines
also so showed an upward trend, up by 11.9% in volume and 14.8% in value.

Still, bottled wines showed a strong performance, particularly in Bordeaux where exports were up by 10.7% in volume and over a quarter (26.4%) in value. Among the largest importers of French bottled wine, the US and China experienced solid growth in volume and value terms. Exports to the UK also increased by 2.9% in volume and by 13.8% in value, reflecting a 10.6% average price per liter increase in euros.

ITALY
Italian winemakers are forecasting an early 2017 harvest, as the drought which has gripped the country prevails.

However, at the start of this month (July), the north was hit by storms which brought some rain but also damaging hail which has affected Pinot Grigio and Prosecco volumes. And it is not just the climatic conditions impacting on Pinot Grigio supply; an increasing number of Prosecco growers are using Pinot Grigio as a blender.


While a few areas of Puglia in the south east of Italy were hit by April's frosts, the Primitivo harvest is looking healthy, and Sicily is on course for a normal harvest with no weather issues experienced so far.

In the first quarter of 2017, Italian still bottled wine exports increased by 2% in volume and by 5.4% in value, compared to the same period in 2016. Sparkling wine enjoyed a 10.8% increase in volume and 15.1% uplift in value, largely due to the phenomenal success of Prosecco with exports to the US, UK and Germany seeing considerable gains in both even though the average price per liter for exports to Germany dropped.

Exports of still wine to the US, Germany, and Switzerland suffered some contraction in volume terms but saw higher prices per bottle.

Canada and China saw a positive performance both in value and volume terms, while in the UK volume increases although at a lower average price per liter (-3.5%).

SPAIN
The Spanish wine sector faces "a truly uncertain harvest" according to the president of Agro Food Co-operatives Angel Villafranca, because of the "significant frosts" which gripped the north of the country, on top of the drought experienced in much of Spain. He added that the weather between now and September would be "decisive" because if the summer turns out to be very hot then volumes could be down even more than originally forecast.

Most producers are expecting to see a drop in the region of around 10% in the volume of their harvests down to 39 million hectolitres. This is likely to push up bulk wine prices by around 10 – 12%, according to industry watchers.


Spanish wine exports increased by nearly 9% in value and by a negligible amount (0.1%) in volume in the first three months of 2017, compared to the same period last year. Bulk wine, including 2-10 liter packages, now a stand-alone new category under official EU regulations, saw a reduction in volume, but an 11% increase in value, bringing about a significant increase in price per liter.

Exports of still bottled wines increased by 8.4% in volume, with a marginal decline in average prices that concealed the good performance of PDO still wines (which comprise over 16% of total exports in volume, but 47% in value), up by 8.4% in value and 4.1% in volume.

Sparkling wine saw volumes up by nearly 24% and value by 9.4%, though average prices saw a double-digit decline.

As for still bottled wine, the US remained a very strong market for Spain, with volume up by 4.3% and value by 6.5%, strengthening its position as the number one destination in value terms. Exports to Germany, the number one destination, and the UK, ranked second, increased in volume but saw prices shrink.

THE US - CALIFORNIA
California experienced an exceptionally hot June, with temperatures topping 100 degrees F over a two-week period last month. However, good ground water levels thanks to some above average winter rainfall have helped the vines weather the heat wave well. Current predictions for the 2017 harvest are in the region of in excess of four million tons, compared to last year's harvest at 4 million tons, 2015 at 3.7 m tons and 2014 at 3.8 tons.

The big Pinot Grigio crop has meant some lower prices becoming available on that varietal, with the expectation that 2017 Cabernet yields will be pretty solid, with another wave of new acres having come online, so the Cabernet market has softened slightly, both in demand and a little on price.


There has also been a big interest in Californian Malbec, due to Argentina's high prices, but not much significant Californian volume is available. Some of California's Malbec inventory will be used in house by domestic firms, in lieu of higher priced or unavailable Malbec from Argentina Normally these firms would sell their domestic Malbec into the bulk market and support Argentinean Malbec.

In Washington, a big harvest, up 22% on 2015 at 270,000 tons, means that the state has plenty of standard level Merlot available
As for Chardonnay, there were fewer acres dedicated to this varietal, with 96,800 acres in 2015, dropping to 94,500 acres in 2016. With continued demand for Chardonnay, the supply of the varietal for the average sized 2016 harvest was tight, with pricing up as a state average by 10.8% reflecting a continued demand. Early indications are that the 2017 Chardonnay harvest will not be big, so supply may tighten even further with not enough of the right appellations.